Also known as Swami Shiv Giri Baba
Enrolment for the Madeley clas running from Jan 2015 to Easter2015 has now opened with priority given to existing students until Thursday 13 November to confirm their wish to continue.
Marichyasana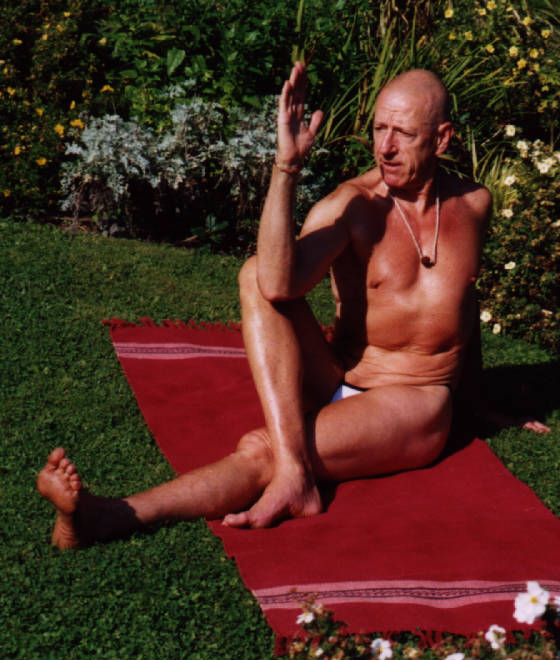 Namaste - welcome to my site
To find your way around my site see the list of `In-house` pages in the bar above,
and the `In-site` sections listed below.
To go to any of the pages, or sections below, just click on your choice, and to return to the Home page click on Return tab at the top of the section you have visited.
Happy browsing.


TO IN-SITE LINKS
Library - the writings of Derek Osborn
Pranayama - breathing techniques and the control of prana